TapDance® Live! Office Skills Test Suite
Microsoft Word and Excel 97-03, 2007, 2010 Tests
Best-in-Class Software at Unbeatable Pricing!
TapDance Live not only gives you all the features of a premium Skills Testing package, but also does it with no software to install and predictable and affordable pricing.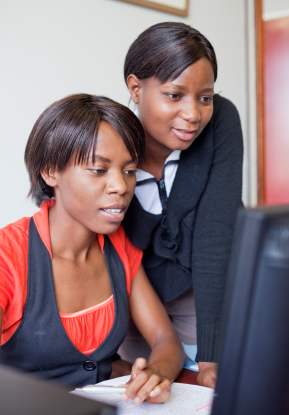 Up to 4 Competency Levels

We offer a total of four possible levels of competency: Basic User, Everyday Business User, Intermediate User, and Advanced/Expert User. TapDance Skills tests are valid and reliable instruments developed by Ph.D. level industrial psychologists following the US Department of Labor's Uniform Guidelines on Employee Selection Procedures.

All-New Simulations

Users will feel as though they are using the real software, which always makes for a better testing experience for the user and more realistic assessments for you.
Multiple Correct Answers

The TapDance skills testing platform allows test takers to perform tasks required by the questions in the actual way that they would if they were using the live software.  Simulations allow the test taker the option to complete the task using more than one conventional approach since there is no single best way to arrive at the correct answer when using the Microsoft Office software.

Detailed Assessments

In addition to being able to assess a test taker's overall skill level, the TapDance reports provide a detailed assessment of competencies linked to specific skills.  So you'll know where individual differences lie even though two test takers have the same overall skill level.  This important information can be useful to more fully ID the right blend of competencies that are uniquely suited to your job and your organization.
Get Started Now!
Save valuable time using pre-packaged test bundles. Focus on what's important to you — let us worry about the details.
No Software to Install
The web browser has come a long way in the past few years.  All our tests run within the browser and can be administered to prospective employees anywhere.
Stunning Simulations
Sign up for a free trial now and be impressed with the life-like simulations of Microsoft Office software that will have you wondering if the software is actually running within the browser!
No-Holds Free Trial
With the free trial, you get the full capability of the TapDance Live platform just as if you had a full license to the software – no hold backs.