TapDance® Live! for Law Firms
Get Regular and Law-Oriented Tests in One Package
Best-in-Class Software at Unbeatable Pricing!
TapDance Live not only gives you all the features of a premium Skills Testing package, but also does it with no software to install and predictable and affordable pricing.
TapDance® for Law Firms is a complete, newly updated, skills testing package utilizing the latest Web platform technology to provide unsurpassed reliability and stability in the delivery, administration, scoring and reporting of tests. The TapDance Live! Skills Suite for Law Firms package, developed specifically for use in hiring administrative and support staff, was completely revised in 2010 after extensive research with a large Bar Association client and several large law firms. All test content was reviewed for relevance and level of difficulty by legal subject matter experts within existing firms. The new TapDance® for Law Firms includes MS Word and Excel tests together with a wide range of keyboard skills tests. All test content is job relevant and content relevant to the legal industry. In addition, all skill tests in the package conform to EEOC and Dept of Labor Uniform Guidelines for Employee Selection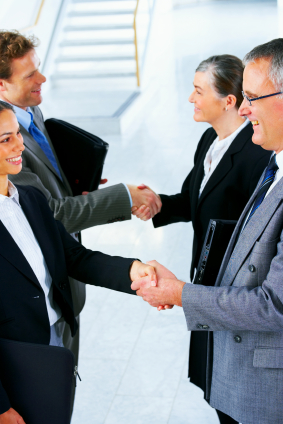 What Is It?

TapDance® for Law Firms is licensed on an annual subscription basis. That means firms can test from multiple devices using any browser for a single low fixed annual cost. All upgrades, technical support and records storage is included in the annual subscription. No additional fees for units used or number of tests administered are required. All TapDance® Skills Tests come with unlimited administration. Whether your firm is a single office or a large multi-office organization, you never have to be concerned about paying for or test units or test administrations.

How Does It Work?

One subscription covers all geo-locations in your organization and allows for up three unique administrators to be authorized as well as the ability to test up to five test-takers concurrently/ simultaneously. That means you can test five people continuously all day every day for our current single subscription price. Large organizations who may need add additional bandwidth to test more than five people at a time or have a need to add administrative users may add/revise their subscriptions at any time. TapDance for Law Firms is a widely recognized application and an industry leader – exclusively developed by Ph.D. level industrial psychologists and internal IT staff.
Go With the Leader!

We have been servicing the legal industry for over 18 years and now have 3,000+ organizations as customers across all industry sectors.
Get Started Now!
Save valuable time using pre-packaged test bundles. Focus on what's important to you — let us worry about the details.
No Software to Install
The web browser has come a long way in the past few years. All our tests run within the browser and can be administered to prospective employees anywhere.
Stunning Simulations
Sign up for a free trial now and be impressed with the life-like simulations of Microsoft Office software that will have you wondering if the software is actually running within the browser!
No-Holds Free Trial
With the free trial, you get the full capability of the TapDance Live platform just as if you were fully licensed to use the software – no hold backs.