TapDance® Live! Skills Testing for Banks
Hiring Support, Clerical, or Administrative Staff?
Best-in-Class Software at Unbeatable Pricing!
TapDance Live not only gives you all the features of a premium Skills Testing package, but also does it with no software to install and predictable and affordable pricing.
Mega banks and small community banks alike choose TapDance Skills Tests to make key hiring decisions.The TapDance suite of skills tests cover everything from basic skills like math and grammar to keyboard skills like Data Entry, 10 key and Timed Typing tests. If you are seeking to test for Microsoft Office skills using Word or Excel then TapDance Skills Tests for Banks are the answer.. Create your own combination of skills tests for each job title and administer skills tests as many times as you want. Unlimited testing for one low annual fee.
TapDance® for Banks is a complete, newly updated, skills testing package utilizing the latest Internet platform technology to provide unsurpassed reliability and stability in the delivery, administration, scoring and reporting of tests. Our online package, developed specifically for use in hiring operations, administrative, and support staff, was completely revised in 2010/11 after extensive research. All test content was reviewed for relevance and level of difficulty by subject matter experts within existing customers.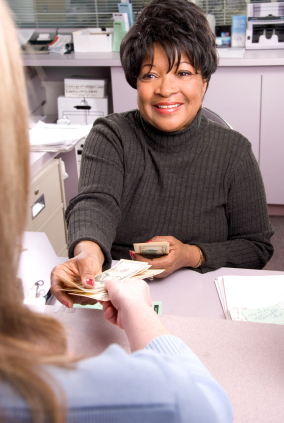 What Is It?

The new TapDance® Live! for Banks includes MS Word and Excel 97-2003, 2007, and 2010 tests packaged together with a wide range of keyboard and basic skills tests. All test content is job relevant and content relevant to private enterprises across multiple maket sectors.

How Does It Work?

TapDance® Live! for Banks is licensed on an annual subscription basis. That means you can test from multiple computers and/or internet connected devices using any browser for a single low fixed annual cost. All upgrades, technical support and records storage is included in the annual subscription. No additional fees for units used or number of tests administered are required. All TapDance® Live! Skills Tests come with unlimited administration. Whether your organization is a single office or a large multi-office regional or national business, you never have to be concerned about pre-paying for test units or test administrations
Go With the Leader!

We have been servicing the banking industry for over 18 years and now have 3,000+ organizations as customers across all industry sectors.
Get Started Now!
Save valuable time using pre-packaged test bundles. Focus on what's important to you — let us worry about the details.
No Software to Install
The web browser has come a long way in the past few years. All our tests run within the browser and can be administered to prospective employees anywhere.
Exceptional Simulations
Sign up for a free trial now and be impressed with the life-like simulations of Microsoft Office software that will have you wondering if the software is actually running within the browser!
No-Holds Free Trial
With the free trial, you get the full capability of the TapDance Live platform just as if you were fully licensed to use the software – no hold backs.